Herbs to use


NOTE: Remember when using herbs and vitamins, some can have disastrous side effects when used in excess or in the wrong applications. They can cause illness or even death. When in doubt, read further and consult someone more knowledgeable. Don't use something you aren't sure of.

The herbs and related I mix in the Senior Dog Herbal Formula are:

nettle, oil of evening primrose, echinacea, bee pollen, garlic, slippery elm bark, peppermint, dandelion, parsley, alfalfa, rosemary leaves, sea vegetables, spirulina, red clover and sage.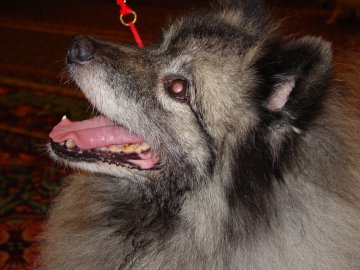 Benefits of the above:

nettle - rich in iron to help with the circulatory system. It is rich in Vit A, C, D and calcium & protein.
Oil of evening primrose - helps alleviate toxins related to an unhealthy diet. Helps stop growth of many kinds of cancer. Stimulates stomach action to help liver & spleen conditions. Very high in gamma linolenic acid (GLA) [an essential fatty acid] which aids in manufacturing prostaglandin. Studies are showing this to stimulate the hormone system which may be blocked in some cases. [not to be used in epileptics]
echinacea - stimulates the immune system, is an antibacterial & antiviral
bee pollen - one of nature's most perfect foods. Contains vitamins, minerals, enzymes, amino acids. Improves stamina, endurance, increased energy.
garlic - natural antibiotic, antiviral, antifungal. It rejuvenates all parts of the body. Great for circulatory system. It also is a natural flea fighter and digestive calmer.
slippery elm bark - for gastric distress [colitis], draws out impurities, heals all parts of the body
peppermint - for digestion, poor appetite & gas
dandelion - fresh, chopped. Rich in iron, copper & potassium great for the heart.
parsley - cleanses the liver, tones the body, builds resistance, strengthens digestion, source of Vit C, iron, manganese, calcium, phosphorus.
alfalfa - helps in weight gain, stimulates appetite, good for muscle/joint pains, contains calcium, phosphorus, iron, potassium, magnesium, enzymes, choline, sodium, silicon, Vits A B, D, K & P
rosemary leaves - good tonic for reproductive organs. Relieves depression. One of the most powerful herbs to stimulate the nervous system. Rich in Vit A & C, calcium. Good for the circulatory system.
sea vegetables - rich in vitamins, minerals and thyroid gland stimulant. Helps with any joint problems.
spirulina - provides nutrients to the body when it is not getting enough in regular diet. Good during or after battle with a chronic disease. It helps with vitality, purifies and builds the blood. Easy to digest. Rich in protein, chlorophyll and essential fatty acids.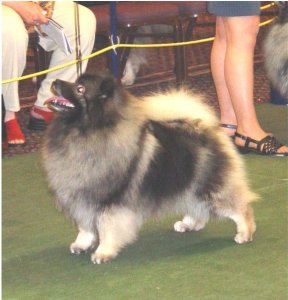 red clover - an anticoagulant, helpful with heart problems. Just being realized in cancer treatments with success. Also for skin complaints & arthritis.
sage - rich in Vit A, C & B complex, a lot of calcium & potassium. Good for the brain, to improve memory, for mental exhaustion & improve the ability to concentrate.
-THE END-
Click here to return to topics list.


To contact us, or send feedback, mail to: Click Here!
Visit the A*starz Kees Home Page
This page is maintained by Donna Stekli. Last updated 02/22/2005
Copyright © 1995-2005 A*starz Productions. All Rights Reserved.